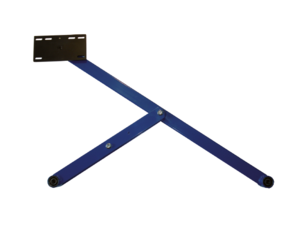 OPENING-CLOSING PANTOGRAPH
It is controlled by a cam moved thanks to a motor reducer.
This solution allows to have more fluid movements and also to avoid swinging that can damage the system.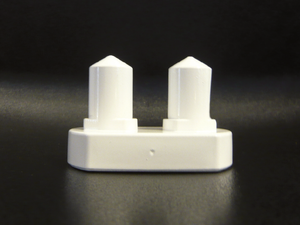 AUTO DOFFING CYCLE
Thanks to the double-peg plates you have a shorter auto-doffing cycle avoiding the parking position time.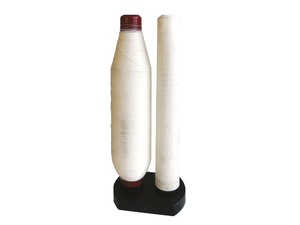 SETTING POSITION FOR UP/DOWN AND IN/OUT OF THE DOFFING
Doffer up and doffer down:
contact-less linear position transducer.
Doffer in and doffer out:
mechanic micro-switch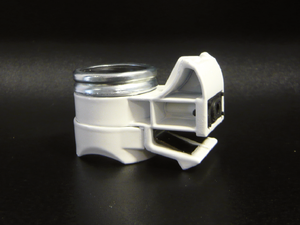 GRIPPERS
Strong: Oilresistant and anti-ageing membranes.
Fast: membrane is studied to reduce opening and closing time.
Security:in case of deep impact grippers remove automatically.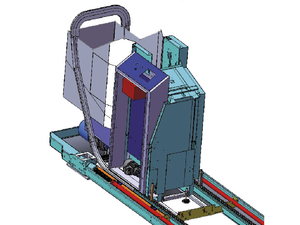 EMPTY TUBES BOX
Empty tubes can be loaded in random way.
Tubes feeding:
Mechanical system to set empty tubes. Mechanical and pneumatic system,very functionalavoids blocks.
Flexibility:
The auto-doffing can be linked to winding machine.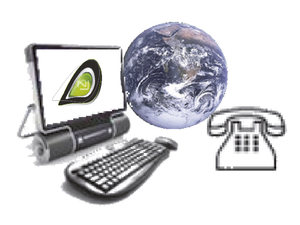 DIAGNOSIS
The auto-diagnosis operating panel informs about eventualfaults and explain how to solve them.
Moreover there is an on-line link to NEW JOB diagnosis centre.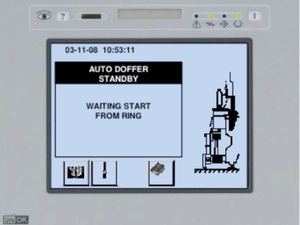 SAFETY AND CONTROL
Possibility to avoid the contemporary operation of two doffing devices if the distance between the ring-spinning frames is not enough for safe operation. Thanks to an emergency cord along the machine itis possible to stop the device at any point of operation position.Grippers are solid and easy to unhook (no screw needed).